The Institute for Learning and Innovation in Networks (ILIN) at the IAF of the Karlsruhe University of Applied Sciences bundles research in the increasingly relevant fields of networked innovation and production as well as technology support for networked learning, knowledge and competence development. The aim is the socio-technical analysis, evaluation and design of global and local networking as well as social media and mobile applications for learning and innovation in new network constellations.
Knowledge Maturing Consulting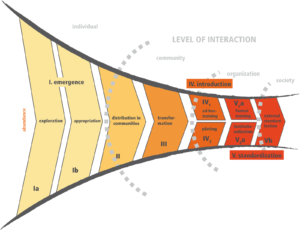 With over ten years of experiences in the fields of knowledge management and technology-enhanced learning, we provide companies and other organizations consulting services. This is based o model and methodology, which is both empirically grounded and proven in practice: the knowledge maturing model.
LivingDocuments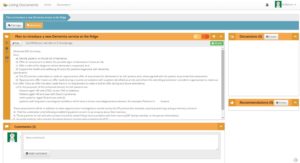 LivingDocuments is a web-based application that is based on the collaborative editing paradigm and is implemented using AngularJS for the front-end and a Java-based backend, which is accessed through RESTful interfaces